Branded packaging adhesive tapes and protective films from Brendlenta LLC at KazUpack 2018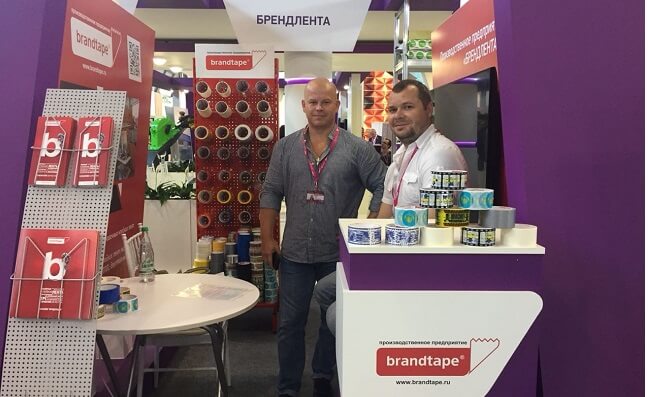 In 2005 Brendlenta LLC began its work on packaging materials market by launching into production packaging adhesive tape, special tapes and protective films with possibility of applying logos. Branded packaging tape will ensure uniqueness of products packaging and its safety during transportation and storage.
The company produces packaging adhesive tape for industrial corrugated packaging, paper gluing, various films and other packaging operations, and technical adhesive tapes are widely used in industry and everyday life.
All products are certified and have positive feedback and recommendations from customers.
PRODUCT TYPE
• Packaging tape with company logo, promotional tape, methods of printing, both surface and interlayer;
• Packing, frost-resistant adhesive tape;
• Reinforced adhesive tape TPL;
• Masking tape (CREP);
• Aluminum adhesive tape;
• Metallized adhesive tape;
• Double-sided PET tape, double-sided tape on paper basis;
• Double-sided tape on fabric basis, double-sided foam tape;
• Glass fiber reinforced adhesive tape.
For exhibitors and visitors of KazUpack 2018, the company has prepared a unique offer for cooperation on interesting and favorable conditions. Visit company's stand from October 31 to November 2 at Atakent Exhibition Center, Almaty, Kazakhstan.